Freehold Dodge has been serving the Freehold, Farmingdale and Monroe Township communities with the best service and selection for individuals who are shopping for new cars. Our sales staff is here to serve the community in a professional and respectful manner. With our service and parts department and finance center, we are always working to make sure that the community has all the help that they need when looking for a new car.  If you are in-need of auto service, schedule an appointment with our service team today. 
Here at Freehold Dodge, we want to see the Freehold community continue to thrive. With all of the events and heartwarming places to visit, the Freehold area is somewhat of a hidden gem. All around the area, residents can find exciting events and new, fun things to do with the entire family. In order to bring some of the events in the community to light, the Freehold Dodge Community Page is here to help you find your next great activity. 
2017 Upcoming Community Events
Karaoke Night at Knob Hill Country Lanes' Strikers Bar

October 6th, 2017 - 7:30pm
363 Route 33, Manalapan, NJ 07726
Join in and show off your pipes at the Karaoke nights. This happens every Friday starting at 7:30pm! Join in the fun and sing your favorite tunes!
October 15, 2017 - 1:30pm 
St. Peter's Episcopal Church - 33 Throckmorton St, Freehold, NJ 07728
Join in for the CROP Hunger Walk! Help the hungry around the world, around the block and also those affected by Harvey and Irene. The walker with the highest donation total becomes the Walk Marshall! 25% of the proceeds will help local food pantries. 
October 28, 2017 - 1:00pm to 4:00pm
Camp Topanemus Y - 380 Monmouth Road, Millstone off Rt. 537
Wear your costume and join us for inflatables, Photo Op. Halloween Bingo & Treats. $20 per car or register as a decorated treat trunk & attend free! (Prize for most creative) Non members welcome!
Not many people know that the Freehold community hosts events and gatherings almost every week. Whether it's a meeting to discuss how we can better the community as a whole or a new event downtown, staying up to date with your community's schedule is important. You never know when you'll stumble across something that you didn't know that you were passionate about and find yourself thrilled to be a part of. Finding new ways to get involved with your community is a great feeling, and the more people there are who are passionate about the success of Freehold, our community will continue to strive.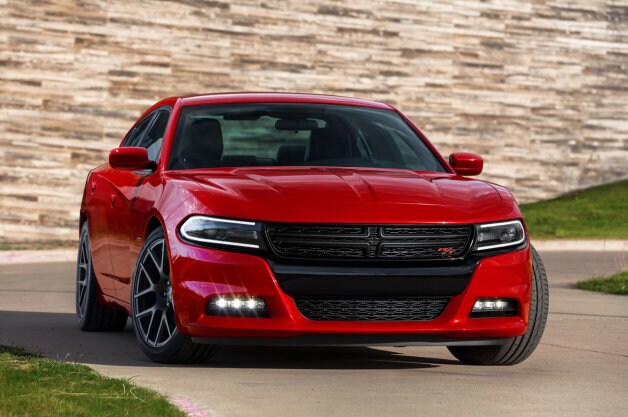 Freehold is a hub for social events. All around the area, residents can find new and interesting things to do. You can experience the legendary and historic Freehold Raceway to see live horse races Thursday through Saturday. The East Freehold Show Grounds sit on an 81-acre plot and feature numerous special events such as horse shows, dog shows and the annual Monmouth County Fair which attracts upwards of 100,000 guests each year. Or you can take the whole family to iPlay America for arcade games and live events. There is so much that you can do in Freehold, and with a diverse selection of fun and exciting activities and events, you can always try something new. 
Downtown Freehold has all of the dining options that one could ask for. With over 20 diverse restaurants, a night out on the town can be different each time. And there's always something happening in downtown Freehold, so if you're looking for something to take your friends, a date or the entire family to, look no further than your back yard.
By taking a look at our useful articles below, you'll find up-to-date information on events and things to do in Freehold. Our community page will be updated to provide the most relevant information so you can always stay on top of what's happening in Freehold. So if you're looking for your next event to attend right in your neighborhood, Freehold Dodge's community page is your guide.
Best Haunted Attractions Near Freehold, NJ
Your Guide to the Feast of San Gennaro in Belmar

The Best Food Trucks near Monmouth County
Your guide to the 2016 Italian Festival of Ocean Township
Your Guide to the Bradley Beach LobsterFest
Your Guide to Pugapalooza in Asbury Park, NJ

Best Chocolate Shops Monmouth County, NJ

Celebrate Earth Day in Monmouth County, NJ
Local Running Trails Through Freehold, NJ
Best Holiday Desserts Around Manalapan, NJ
Best Places To Have Brunch in Freehold, NJ
Grape Adventure Wine & Food Festival 
Best Boardwalk Eats in New Jersey
Harvest Arts Festival in Toms River
Sports Bars around Lakewood, NJ
2015 Oysterfest in Asbury Park 
2015 Santa Barbara Green Festival in Toms River, NJ

BBQ & Craft Beer Festival Monmouth Race Track

Ocean Grove British Car Show