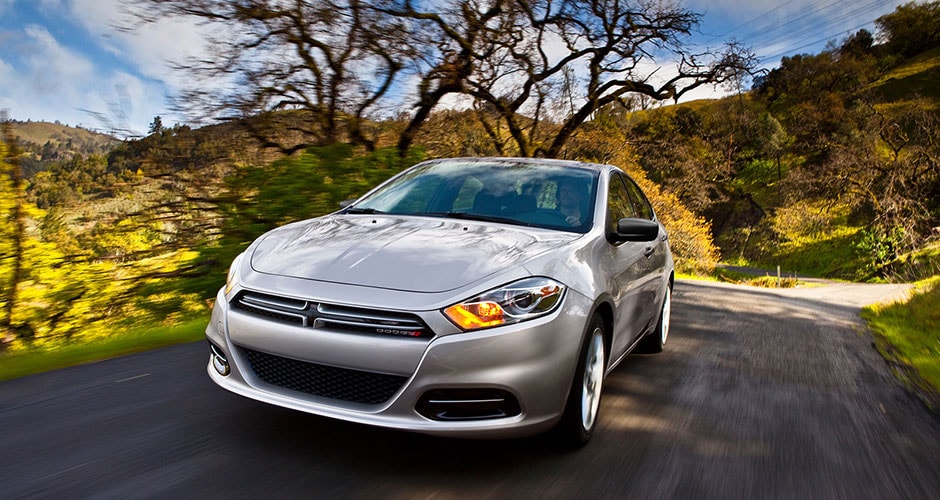 At Freehold Dodge, we've been hearing a lot of talk around Farmingdale and Monroe Township about the new 2015 Dodge Dart safety features. As a reputable Freehold Dodge dealership, we felt it was only right that we put together this overview to help explain what those features do.
Advanced Airbags in the Dodge Dart
Where many cars come standard with just one, the 2015 Dodge Dart features knee-blocker airbags for both the driver and front passenger. These clever airbags help to reduce injury to the lower leg in an accident.
These airbags are just one part of the Dart's 10 standard airbag package. Advanced multi-stage driver and front passenger airbags provide additional protection for front occupants. There are also supplemental side curtain airbags, rear-seat pelvic side airbags, and front seat-mounted side airbags to create a protective cloud around you and your passengers.
Taming Chaotic Parking Lots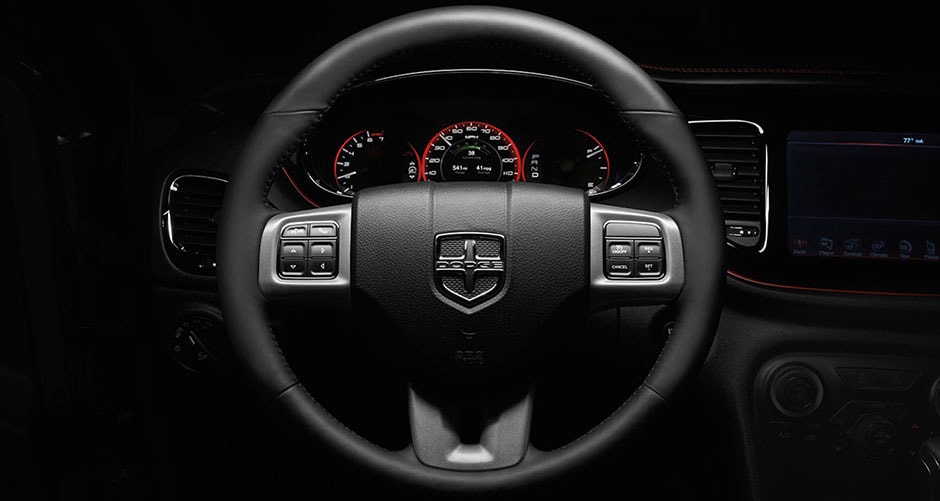 Or you can use the ParkView Rear Backup Camera to watch a live video feed of what's behind your vehicle on an 8.4-inch Uconnect touchscreen.Getting your Dodge Dart in and out of a parking space has never been easier. The Dart's ParkSense Rear Park Assist system uses ultrasonic sensors to detect objects behind you when backing up. This way, you can finally tell when you're too close to the car behind you in that parallel spot or if there's an obstacle in your way that you can't see.
For objects that aren't behind you just yet, but could be soon, the Rear Cross Path Detection can help keep you out of harm's way. This system can sense if a car is approaching from the side of the rear while you're backing out of a parking space. If an approaching object is detected, the system will caution you to prevent a possible collision.
Dart Safely With Accident Avoidance
To help keep drivers of the 2015 Dodge Dart in Freehold, NJ, safer, the vehicle features a set of accident avoidance technologies.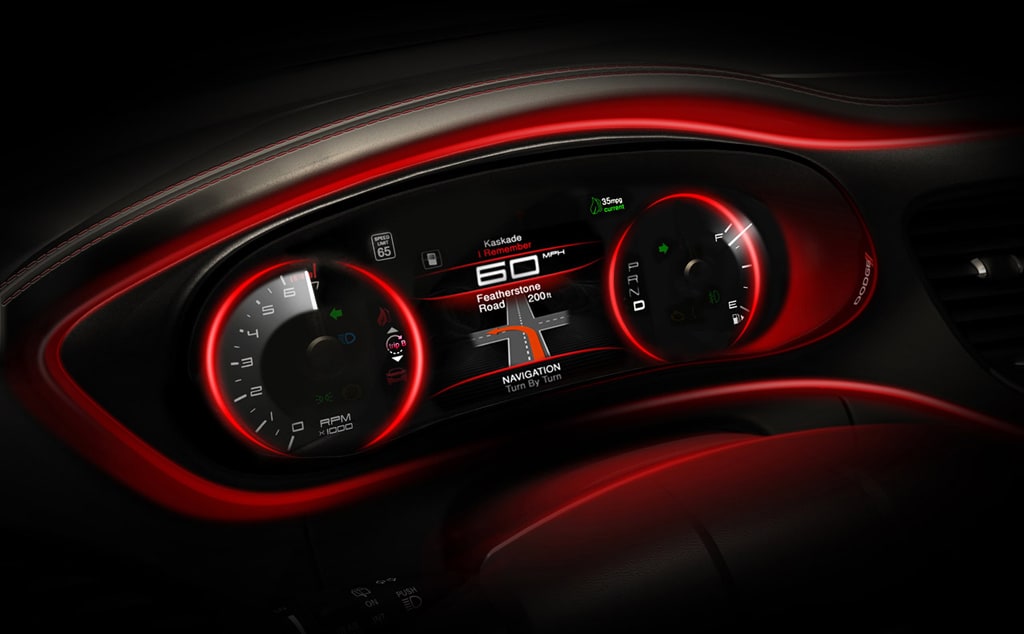 To help maintain control on wet or icy roads, the Dodge Dart uses Electronic Stability Control that monitors oversteering and understeering. Should your vehicle start heading in a direction other than the one you steered, it will apply selective braking and engine throttle reduction to resume the steered path.
Ready-Alert Braking helps improve brake response by anticipating an emergency braking situation. It does this by calculating the speed at which you release the accelerator pedal and, when needed, prepares for a panic stop.
Rain Brake Support is activated when the windshield wipers are turned on. A pump periodically and gently pushes the brake pads against the rotors to help keep them dry. The benefit of this feature is that dry brakes are much more effective than wet brakes, improving overall braking ability in wet conditions.
If you'd like more information about the new 2015 Dodge Dart safety features, call or visit us at Freehold Dodge. We proudly provide quality automotive services to the communities of Freehold, Monroe Township, and Freehold. And as the preferred Freehold Dodge dealership, we house one of the best selections of new 2015 Dodge Darts in Freehold, NJ.