Buying a used car is an affordable and economical option for many drivers, especially with a new car's expensive price tag and rapid depreciation. However, shoppers in Freehold, Farmingdale, and Monroe Township should practice due diligence and search for hidden vehicle damage before finalizing their used car purchase.  Before you purchase a used car in Freehold, make sure that you perform these quality tests.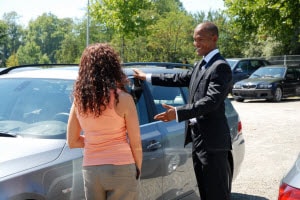 We've compiled some criteria to help you determine a car's overall quality, so you can be smart and strategic when buying your next used vehicle.
Research the Car's Price
Most dealerships have an online inventory listing a car's price, features, and specs. Before making your final purchase, check several sources with the same make, model, and year to ensure that you're getting a fair price on your used car, used truck, or used SUV. Estimates vary based on a car's mileage and overall condition, but research can help you determine your vehicle's approximate value.
Go for a Test Drive
There's no better time to determine how a car performs than on a good, thorough test drive. We recommend exploring different environments, including local roads and highways, to test its handling, acceleration, and braking. Listen for any abnormal noises because they could indicate problems with the engine or transmission. If the car comes with any electronic devices, make sure that they all work properly.
Perform a Leak Test
During your test drive, pull over and check the car's coolant, oil, transmission fluid, and brake fluid levels. Let the car run for at least 30 seconds then pull forward to perform a visual inspection for leaks. Any fluid leaks indicate internal damage with a car's engine, transmission, or brakes and should be a red flag.
Look for Interior and Exterior Damage
When buying a used car, like Toyota, Jeep, Ford, GMC, Ram, or Dodge, check its upholstery and body for any repairs, stains, or rust. Any damage could affect a car's performance and value later down the road.
While you're at it, open the car's hood to inspect its engine. Any dirty parts in the engine could be troublesome and may require serious repairs.
Perform a Mechanic Inspection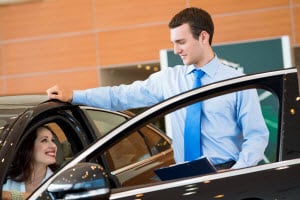 A mechanic can catch any problems that a used car may be hiding. They can also determine the car's value and whether its engine, transmission, or brakes will be troublesome in the future. Taking a trip to your local service mechanic could save you thousands of dollars and a case of buyer's remorse in the long run.
Look at a Vehicle's History Report
A vehicle history report includes information about a car's service points, ownership history, involvement in accidents, and former mechanical problems. You can ask a dealership for the vehicle history report or order it online through CARFAX.
Test Drive a Used Car at Freehold Dodge
The next time you're in the market for a pre-owned car, consider working with Freehold Dodge dealers in New Jersey, where we have a full inventory of high-quality used vehicles in stock. Schedule your test drive today!