Most people we see come into our Freehold service department understand the importance of routine maintenance. However, a lot of these same people neglect the tires on their Dodge. Tires are more than just the part of your automobile that keeps you moving. They are designed to provide you with a safe grip on a variety of road surfaces. If you neglect your tires, you could be putting yourself and others at risk while driving on the road in Tinton Falls.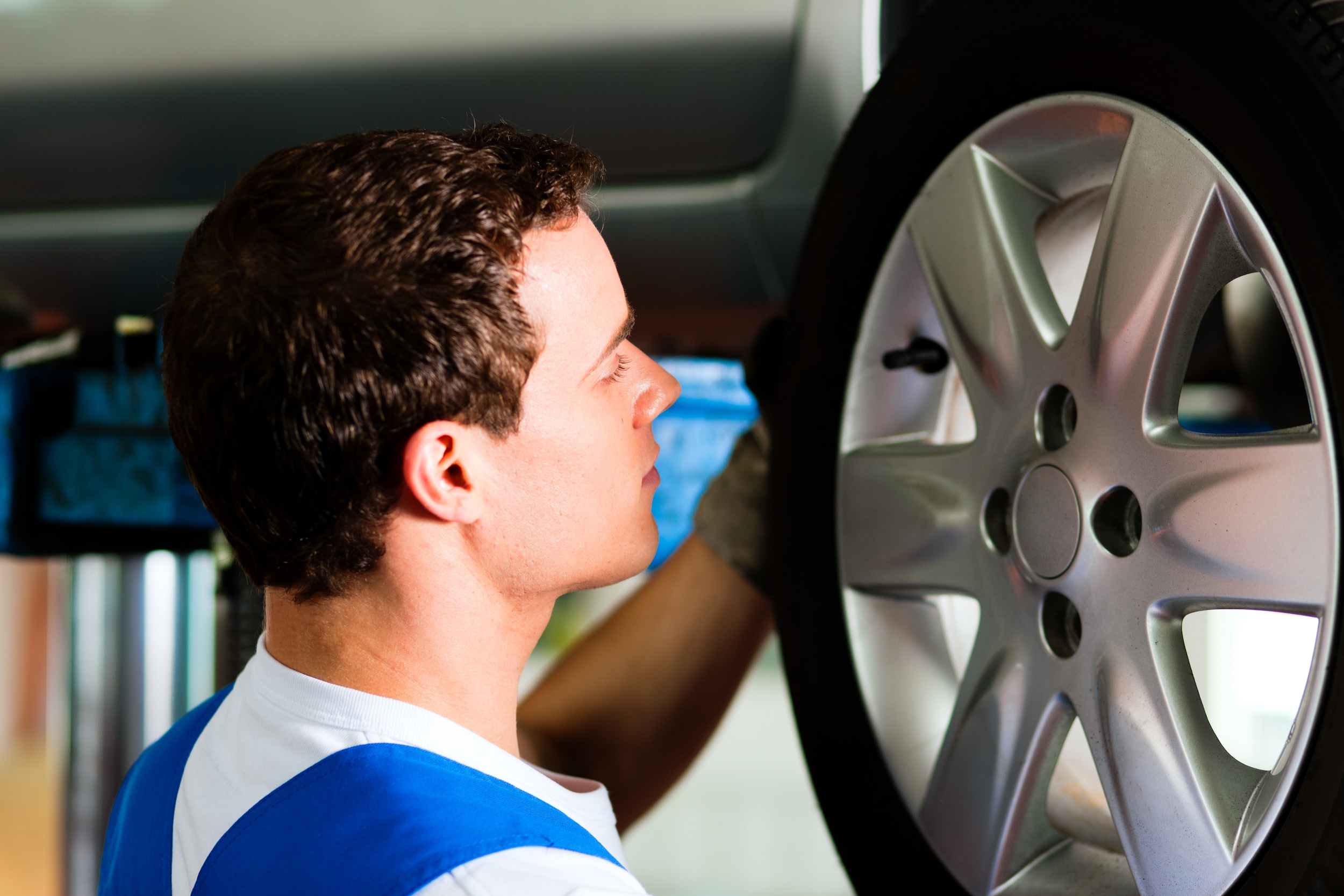 Necessary Tire Services
Tire Inspection
Having your tires inspected will determine if your tires still have plenty of life left in them. The treadwear on each tire is very important. You can have our technicians check your tread for you. You can also use the penny test to determine if you have enough tread leftover. You simply insert a penny upside down into the tread of your tire. If you can see any of Lincoln's head, then new tires may be in your future.
It's also important to make sure that your tires are wearing down at the same rate. Uneven tread wear can be a sign of a larger problem. Don't forget to check for cracking or bulges on your tires.
Replacing Your Tires
When it comes time to replace your tires, there are a few different things to take into consideration with a new set. The tires should be the proper size for your Ram. Dodge tires are designed to fit your vehicle, handle the Howell NJ roads with ease and prevent damage to other areas of your vehicle.
Tire service can sometimes be performed to get you a little more time with your current set of tires. If you've been told it's time for a new set, it's important to replace your tires rather than putting everything off until it's too late.
If you would like to schedule an appointment to have your tires addressed near Jackson NJ and Englishtown, give us a call today. All of our technicians are extremely knowledgeable when it comes to addressing any tire concerns that you may have. Our first priority is making sure that you're safe while driving each day. Save on your next tire service with our service specials.
Schedule a tire rotation today with the technicians at Freehold Dodge & Ram.

Schedule Service
* Indicates a required field
Hours
Monday

07:30AM - 05:00PM

Tuesday

07:30AM - 05:00PM

Wednesday

07:30AM - 05:00PM

Thursday

07:30AM - 05:00PM

Friday

07:30AM - 05:00PM

Saturday

07:30AM - 05:00PM

Sunday

Closed