Every car owner will, at some point, go to his car in the morning, only to find that he is now the proud owner of a very flat tire. How could this have been prevented? Well, there are a few signs that we must look for that tell us that our tires are showing wear.
As car owners, we need to take the time service our tires so that a much more serious problem such as a blow out in fast traffic doesn't occur. For tire services in Freehold, NJ, schedule an appointment at Freehold Dodge today.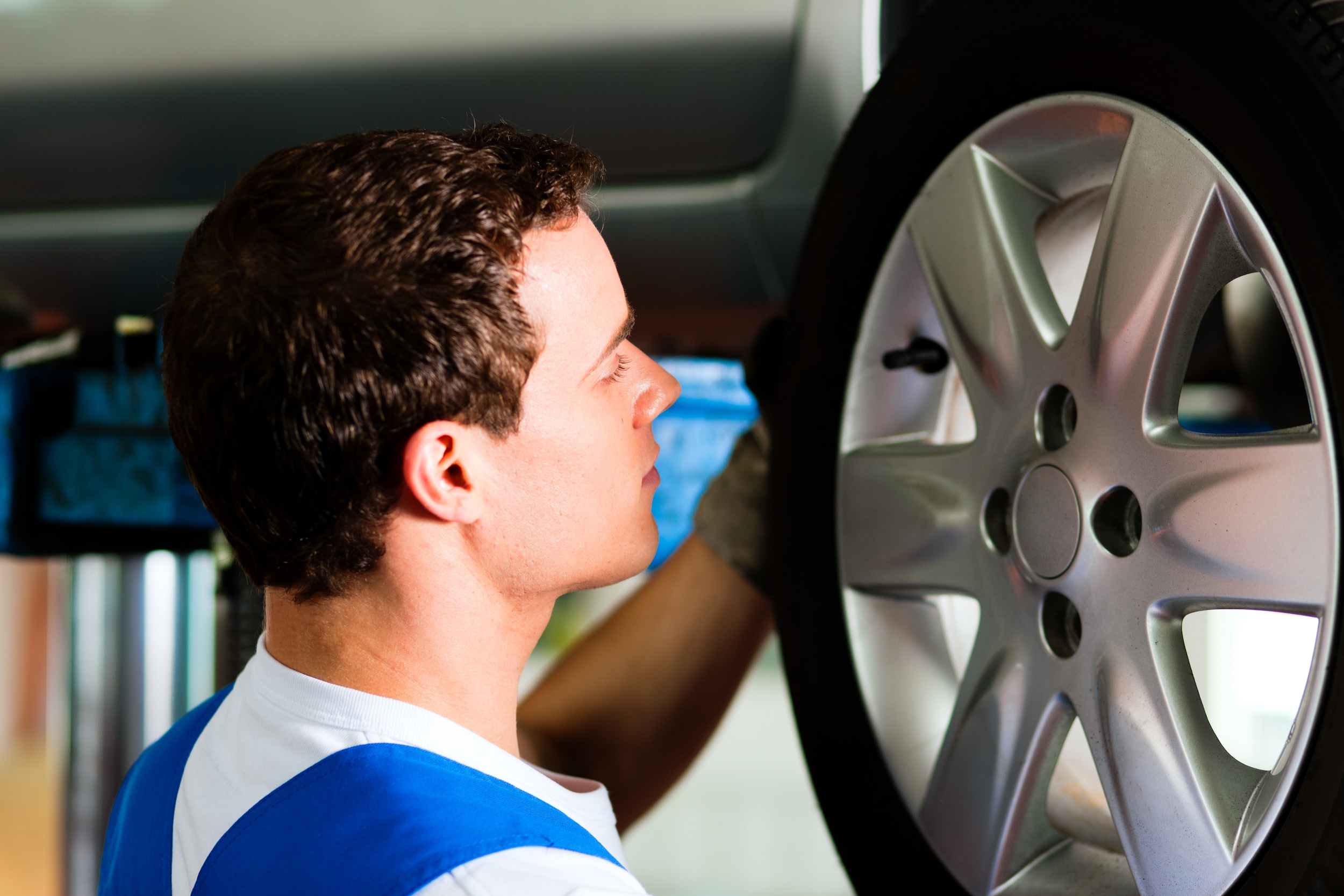 Here are a few tips that will help determine how much wear our tires are showing:
The first is Tire Inflation. 
It is important to keep the tires inflated to the proper pressure. Why? Because too little pressure creates wear to the outer edges of your tires. Too much pressure creates wear in the center of the tire. Tire inflation pressure is the most important way to determine whether you receive maximum mileage from your tires and this does affect gas mileage as well.
Another important tip is that of Tire Rotation.
Your tires must be rotated twice a year, or every 5,000 miles. This helps to ensure an even wear pattern. 
This brings us to Tire Alignment.
Uneven wear can occur when tires are no longer in correct alignment. How can you tell if this is happening? The driver may feel the car pulling or veering to one side or the other, even when he is driving on a straight flat road. This could also signal a problem with brake calipers. If you notice pulling, it is important to have your car checked by a qualified mechanic. Tires are made with a tiny bump or nodule which is embedded in the grooves of the tire.
These Tire Wear Indicators tell your mechanic just how much tread you have left, and whether or not it is time for a change.
Over or under inflated tires can also affect other areas that the average owner might not consider. For example, over inflated tires tend to be a bit higher than they should be. This can cause a misalignment of your drive axles. This is especially true if one tire is over inflated and one is under inflated. One of the reasons why all of these factors are so important is because most of the weight of your car is actually over the front tires of your car. The front tires have to do the steering and braking of the vehicle, and the rear tires just basically go where the front wheels direct them to go. Therefore, the front tires will begin to show wear and tear before the back tires. Schedule an appointment for tire services in Freehold here.
Other factors that can lead to tire wear are vehicle over loading and worn out struts or shock absorbers. The tread channels mud, rain and snow away from the contact portion of the tire, giving your car better traction. If your tread is badly worn, in wet or snowy conditions, a dangerous problem called hydroplaning can occur. This is when water gets under the tire, and the tire is actually riding on a film of water, without adequate traction. Get your tires rotated in Freehold, NJ by making an appointment with our service team online.
It is very important to get your car inspected at least yearly, the time for this this may vary from state to state. The staff at Freehold Dodge proudly serve the Middlesex, Ocean and Mercer County areas. They are friendly and professional and will help you with all of your car care needs.
Schedule a tire rotation today with the technicians at Freehold Dodge.

Schedule Service
Hours
Monday

07:30AM - 05:00PM

Tuesday

07:30AM - 05:00PM

Wednesday

07:30AM - 05:00PM

Thursday

07:30AM - 05:00PM

Friday

07:30AM - 05:00PM

Saturday

07:30AM - 05:00PM

Sunday

Closed