Your car battery is one of the most crucial parts of your car. Your car is running at its highest potential when your battery is working properly, but if it's not working correctly, your car is in serious danger of becoming damaged. It's integral that you notice these battery problems and act on them before they cause serious damage.
At Freehold Dodge, we assist the Freehold community with all of their car battery problems. To make sure that your battery is repaired or replaced correctly, it's important to have a group of trained automotive professionals take care of the issue. That's why the service center at Freehold Dodge has a staff of highly-trained automotive professional who know the ins and outs of batteries. We know exactly how to get your battery running at an optimal level, but how do you know when your battery is malfunctioning?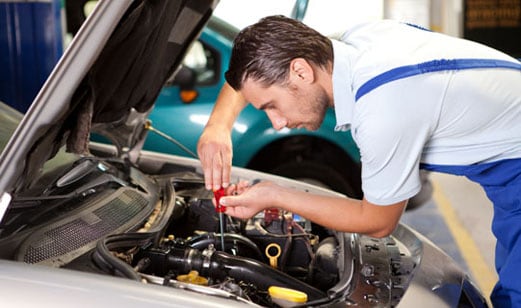 To help you stay on top of your battery's health, we have listed some ways that you can tell if your battery needs to be serviced or replaced.
Slow Engine Start
When you try and start your car, and you noticed that the engine is slow and sluggish, you should bring in your car to have your battery checked.
Check Engine Light
It's easy to ignore this little light in your dashboard, but it's important that you act when you see this light. While the issue could be a number of different things, your check engine light will come on if there is a significant problem with your battery.
Swollen Battery Case
Your battery case can become enlarged due to excessive heat, which is a direct indication that you need to bring your battery is for a check-up. When your battery overheats, it decreases its battery life, but overheating can cause significant internal damage to your vehicle if not treated quickly and properly.
Corrosion
Corrosion occurs when you overcharge your battery. Sulfuric fumes are released during overcharging, and when these fumes are combined with the lead on your battery posts, it creates corrosion in the form of a visible white powder. Corrosion is a non-conductive and inhibits your vehicle's ability to start. If not treated, it can spread throughout your entire battery and will require a replacement.
Old Age
Batteries only have a certain amount of life in them and it's a good idea to set aside some time to get your battery inspected to make sure it's healthy. Even if you don't notice any of the problems listed above, bringing your battery once a year is a good way to eliminate issues before they worsen.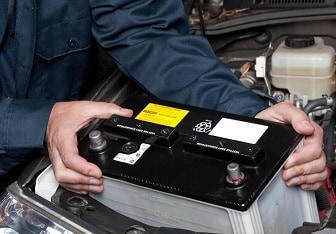 Whenever you experience any of these problems, acting on the issue in a timely manner is important to making sure that you can save your current battery and not be at the risk of severely damaging your vehicle by driving with a faulty battery.
Residents of Freehold can schedule their next car battery replacement or repair with Freehold Dodge online. We will run a complete check-up and can determine what the issue is and fix it for you. If it turns out that you need your battery replaced, we can make sure your new battery is installed correctly.