Dodge batteries only last so long and then ultimately will stop holding a charge. A weak auto battery in Tinton Falls cars will show signs that's it's time to be replaced. The most obvious sign is when the starter motor does not turn over as quickly when starting your Dodge. Any hesitation after you turn the key to start the car suggests your car has a weak battery. The same goes for dim interior lights or headlights when the engine is off.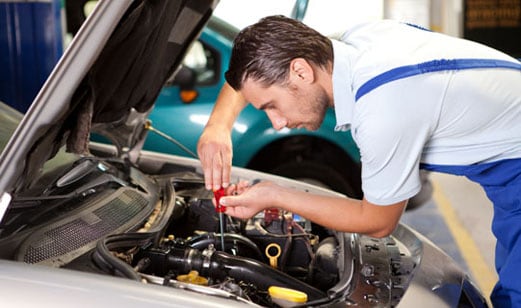 Dodge Battery Service Available in Freehold
For you convenience and safety Freehold Dodge & Ram offer free testing for auto batteries for all Howell NJ drivers!
Avoid Sudden Problems with Dodge Battery Service in Freehold
Dodge batteries generally are the same as those used in other vehicles. If yours is more than three years old, then it likely is nearing the limits of its service life. Regular Dodge battery service done in the Englishtown area will help you know how much longer your battery likely will last. About once each spring and fall should do, along with tire rotations, brake system inspections, and oil changes.
What Our Battery Inspection Service Does
When we inspect your battery and charging system, we measure how much charge the battery holds. We also see if the alternator and related parts are delivering the electrical charge needed to keep your battery in peak condition. If your battery is low and not charging as it should, we have many affordable replacements available. Our technicians also check your battery cables and connections with the alternator and starter. If anything is amiss, we make it right. Save on your next battery service with our service specials.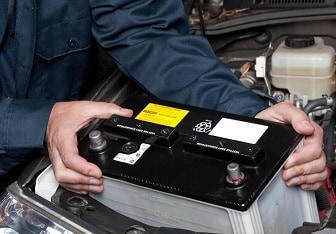 Your Free Dodge Battery Inspection Awaits
Battery inspection is so quick and straightforward that we do it for free at Freehold Dodge & Ram service center. You can stop in and get the quality battery service your car needs to start every time. When done every six months, you stand a much better chance of never having a dead battery - unless you leave the lights on while parked. If your Dodge battery is dead, we can replace it with one that fits your budget.