Your vehicle's braking system is comprised of a series of components; namely, your brake fluid, lines, controls, pads, discs, drums, and shoes. All of these parts must be in good working order so that they are able to perform their best, especially in an emergency braking situation. During a regular brake service, a certified Dodge technician will run certain tests to make sure your braking system components are in top notch shape, failure to have these system checks performed can seriously inhibit your vehicle's stopping power.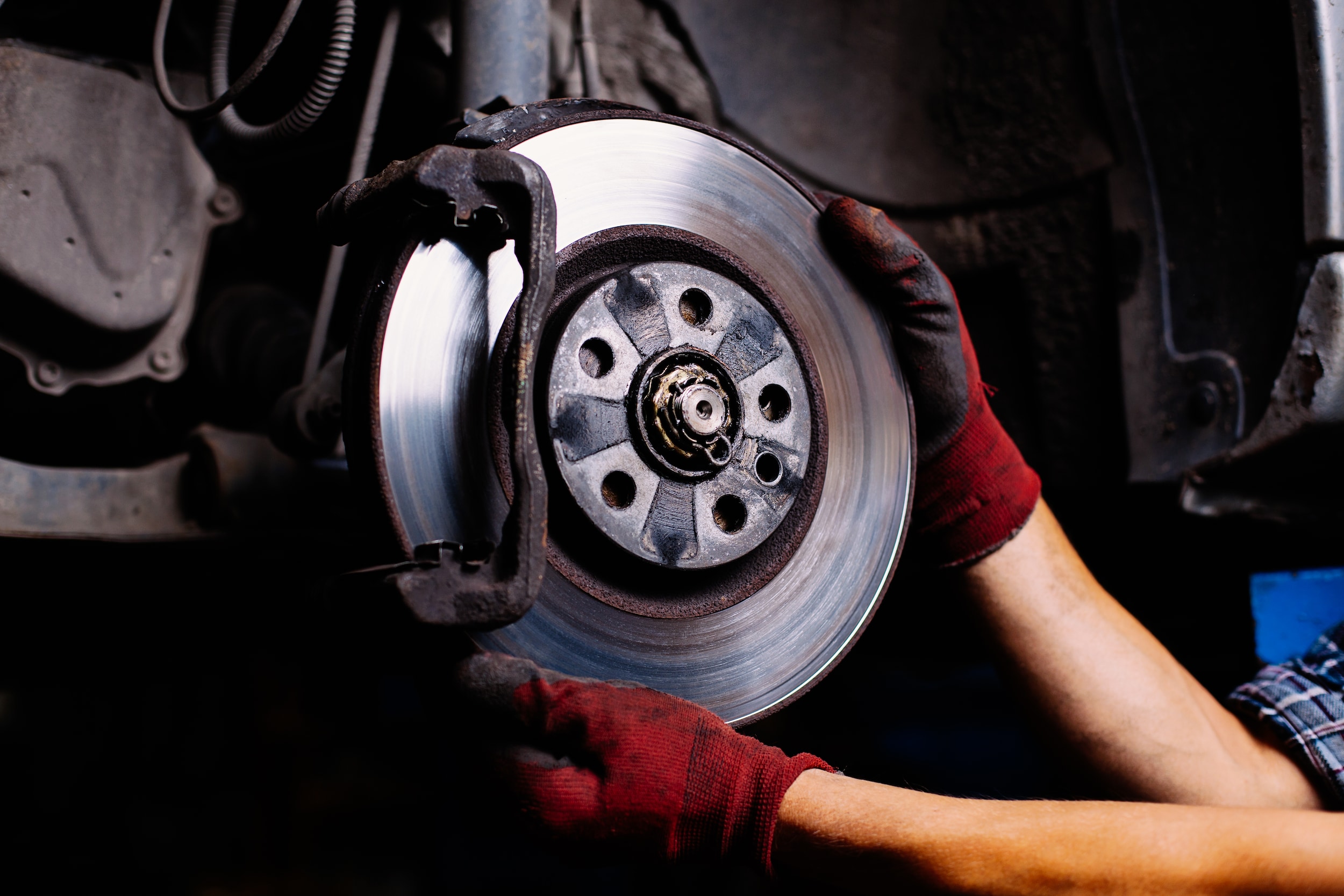 Dangers of Failing to Service Your Braking System
Failing to service your braking system can result in several issues. If you do not change your brake pads or shoes when they have become excessively worn this can result in brake disc war page and drum wear. This could prevent you from being able to stop your truck or car and could cause further damage to components. This means instead of simply having to replace your brake pads or shoes, you will also have to replace other, more expensive, brake system parts. A good indicator of brake pad or shoe wear is a sharp squeaking or squealing sound when the brakes are applied.
Your brake lines and fluid are part of delicate hydraulic pressurized system. When the brake pedal is depressed, fluid travels through the lines to your pads or shoes which allows them to put pressure on the discs or drums and safely stop your vehicle. If your brake fluid is not flushed according to manufacturer's recommendations, this could result in collapsed or clogged break lines. When this occurs, you will not be able to stop your vehicle.
When to Have Your Brake System Checked
Your brake components will be checked each time your have an oil change or service preformed on your vehicle by a professional tech at your local Dodge Service Center. As a rule of thumb, Dodge recommends your brake fluid be flushed and lines inspected about every 20,000 miles. This will significantly reduce the chances of brake line failure and fluid contamination.
Your pads, drums, and discs will also be checked for excessive wear during each service visit. If you feel your brakes are not operating properly, please visit the friendly service staff with Freehold Dodge for brake services in Freehold, NJ. We offer our customers the convenience of booking their brake service appointment online or feel free to contact us.
Signs Your Brakes May Need a Checkup
Brakes are screeching or squealing when applied
When brakes are applied pedal pumps up and down
Vehicle is not stopping or rolling at a stop
Vehicle braking performance is reduced
Brakes pedal feels spongy when brakes are applied
Vehicle cannot make abrupt stops
What Happens During a Brake Service Inspection
Braking power is tested to ensure maximum performance
Pads and shoes are inspected for excessive wear
Brake fluid inspected for level, contaminants, or debris
Brake reservoir is inspected for debris
Brake discs and/or drums are checked for warpage and excessive wear
Brake pedal and linkages checked for proper operation
Brake lines and fittings are checked for excessive wear, leaks, collapse
If you are interested in brake services in Freehold, please call Freehold Dodge at 888-890-3905 or schedule an appointment for service online. We hope to see you soon!
Get more information on your vehicle's brakes with these resources: