Dodge and Ram builds great cars and SUVs. You see many of them on the roadways in and around Tinton Falls in all kinds of weather. To ensure that your Doge runs at optimal efficiency, you need to keep your Dodge & Ram brakes in their best condition with regular brake service. At least every six months, you need to bleed the brake lines. If you do not know how to do that,our highly skilled mechanics will do it for you at our state-of-the-art service facility.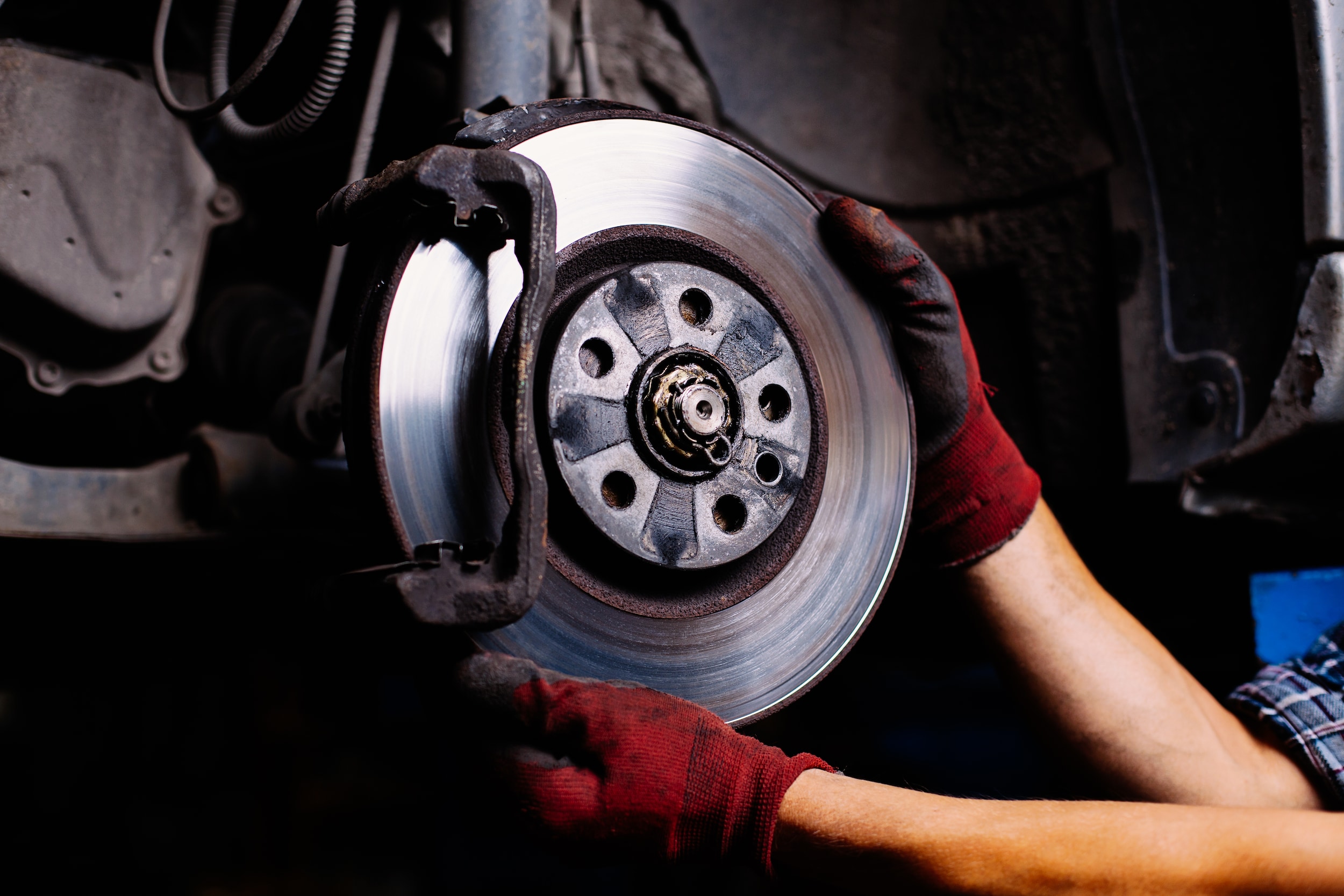 Brake Service near Howell NJ
We will perform full brake system inspections and services on your Dodge, Ram, or other make and model vehicle. That includes the master cylinder, brake lines, pads, calipers, and rotors. You can pick your favorite type of brake pads or get recommendations from our technicians.
Brake Parts
You should maintain the brakes on your Dodge Ram about every six months. We recommend brake and tire service every spring and fall at Freehold Dodge. That ensures your Dodge Ram gets the ideal brake maintenance and tires for wintry weather and summertime drives in Jackson NJ. When your car gets ideal traction and braking, it keeps you safe and in-control.
Our mechanics thoroughly inspect the brakes on all four wheels. If the brake pads show signs of excessive wear, brake pad replacement fixes it. We make sure you have good calipers and smooth brake rotors with good metal for the pads to grip while braking. We replace the brake fluid and bleed your lines to do the job right. Save on your next brake service with our service specials.
Fix Your Brakes Today
You never should stall brake maintenance on your Dodge Ram. They are too important and protect too many people to skip it. We specialize in providing affordable brake service to Englishtown drivers who need to ensure safe travels.
Our Dodge Ram brake services use OEM parts that give you the most reliable braking ability and longest life on the brakes.
Our brake department is open six days a week. You can use our online calendar to choose a time for your service at our Dodge & Ram service center. Don't wait to have your brakes serviced at a dealership that can get the job done right for a price you can get behind.
If you are interested in brake services in Freehold, please call Freehold Dodge & Ram at 888-890-3905 or schedule an appointment for service online. We hope to see you soon!
Get more information on your vehicle's brakes with these resources: