All About Brakes
Whether you're in stop-and-go traffic in Freehold NJ or you're cruising down the interstate and run into a traffic jam, your brakes are a highly important part of your drive. In fact, having your brakes inspected and repaired is one of the most imperative parts of your routine vehicle maintenance. While many know how their brakes function, they can also come with a wide array of questions and concerns. Here are some of the most frequently asked questions our service center receives about brakes and why you should remember to have them inspected often.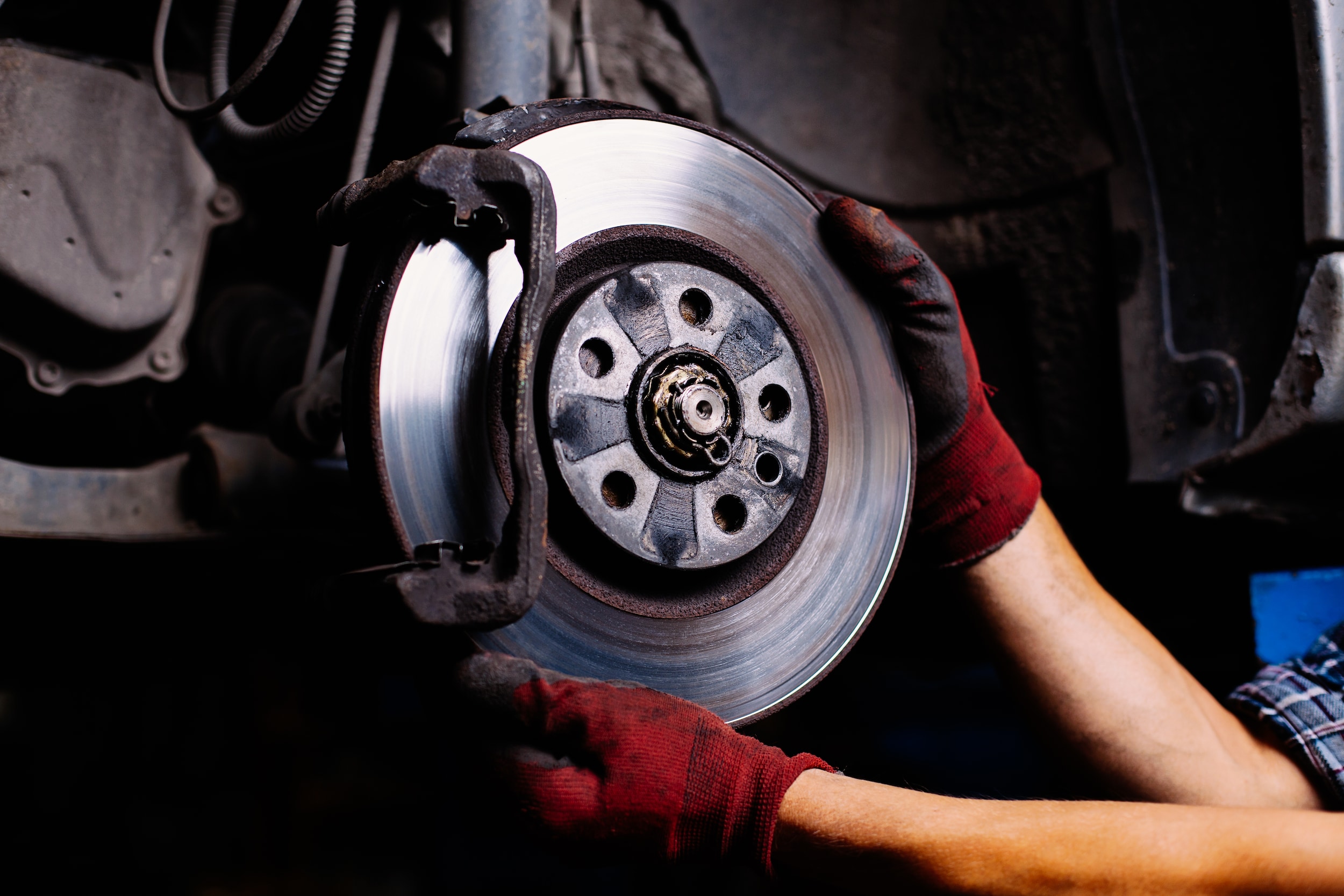 How Do My Car's Brakes Work?
While your brake system may vary depending on the vehicle you drive, the basics behind a braking system are relatively the same. When you have to stop and you put pressure on your brake pedal it will activate a hydraulic line that's filled with brake fluid. The fluid then squeezes the calipers, which push against the brake pads. The brake pads push on the rotors and slows the tires of your Dodge or Ram vehicle. This whole process allows you to stop at the red light or slow down as needed.
What Is A Brake Pad, Brake Rotor, And Brake Caliper?
Brake Caliper - Sort of resembling the rubber brakes on a bike, the brake caliper heavily relies on brake fluid to activate it.
Brake Pad - Made of either rubber, Kevlar, or metal, this pad sits in between the caliper and the rotor. The pad acts as a cushion between the calipers and the rotors and helps to transfer heat away from your brake system and tires.
Brake Rotor - A round, flat, metal disc, the rotor is attached to the wheel and stops your tires from turning when the pad presses against them. It also comes with holes or slots to remove heat and water.
When Should I Have My Brakes Inspected?
While many technicians suggest inspecting your brakes at every tire change or rotation, you should also have them checked if you notice any of the following warning signs.
Squealing Noise - If you hear a loud squealing noise that becomes louder over time every time you apply the brakes, this is a sign that your brake pad is worn down and needs to be replaced.
Spongy Feeling - If your brake feels "spongy" or goes down to the floor more than normal when you press on the brake, something may be wrong with your brake system and should be checked.
Strange Smell - If you've been noticing an acidic or burning smell when you brake you will want to have a technician take a closer look.
Dashboard Warning Light - Most vehicles will let you know that your brakes should be inspected by flashing a red or orange light on your dash. If this light appears, make a service appointment as soon as you can.
It's also important to routinely check your brake fluid, which can be done easily from your Freehold home. If it's low, empty, or looks dirty, either refill it or contact our service center to switch it out.
Where Can I Get My Brakes Inspected Or Repaired?
Located in Freehold NJ, our Freehold Dodge & Ram dealership has a service center that's prepared to fix any brake issue you may have. Feel free to make an appointment with our service center today or contact us to discuss any concerns or questions you may have about your Dodge or Ram vehicle service!
If you are interested in brake services in Freehold, please call Freehold Dodge at 888-890-3905 or schedule an appointment for service online. We hope to see you soon!
Get more information on your vehicle's brakes with these resources: