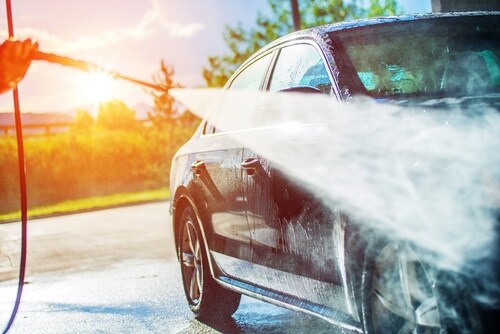 That time of the year has arrived where the flowers bloom, the sun stays out later and you have to clean. Spring cleaning isn't fun but it can be with your car. Being outside and washing your car sounds like the perfect Saturday but for drivers like you in the Freehold, Farmingdale and Monroe Township area, we're going to provide you with some tips to help you get your car ready for spring.
Wash & Dry
Your car has been through the wringer with winter. Surely your vehicle has been pelted with rock salt and endured some harsh weather over the past few months. Well, now's the time to get it ready for spring. When you wash your car, there are a few factors to consider.
Firstly, get the right soap to wash your vehicle. You'll also want to avoid direct sunlight when washing and waxing your car. When you wash, pay close attention to the wheel wells and door jams, which are often overlooked during car washing. When you go to wax your car, make sure you find the right brand for your vehicle's exterior. This can help bring the shine back that was long dormant during the winter.
Interior Cleaning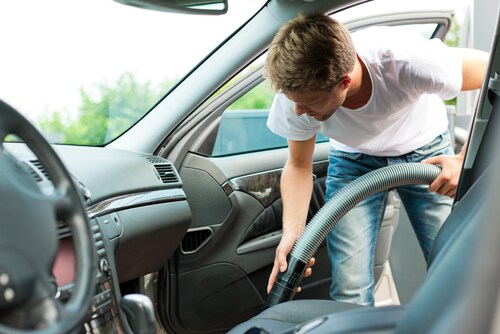 Depending on the condition of your interior, cleaning should be relatively simple. Vacuuming is important to get rid of all the dust and decaying leaves that have made their way into your car. Be sure to clean under the floor mats, and adjust the seat positions to ensure that you can cover as much space as possible. For the smaller nooks and crannies, compressed air will work wonders to get the dust out.
If your vehicle's interior is less than favorable and needs some professional attention, you may want to get it detailed. Car detailing services will not only make the interior of your car pristine, but they can also handle repairs, including torn or stained fabric. When you get your car detailed, it will help increase the value of your vehicle should you ever decide to trade it in.
Maintenance
Unless you fancy yourself a grease monkey, you'll want to take your vehicle in for the necessary maintenance to ensure that it runs efficiently. Winter can take a toll on your vehicle in numerous ways. Cold weather can have negative effects on your car battery. To make sure that your battery is good, have your dealership or trusted service center run a power check.
Your tires and braking system should be checked thoroughly. Driving on slippery roads with snow can take a toll on your wheels and brakes, so make sure that they're operating at full capacity. You'll also want to take care of the simple services like oil changes and other fluids. Depending on how much washer fluid you used during your frigid commutes, you'll want to make sure that this fluid is topped off.
Driver's in the Freehold, Farmingdale and Monroe Township area who need help to get their vehicle in tip top shape for spring can always come into Freehold Dodge, located at 288 South Street in Freehold, NJ.Schedule your service with us today!