One of the best parts of summer is the festivals. These events draw in crowds with the purpose of having fun and mingling within the community. The Italian Festival of Ocean Township is rapidly approaching. To get you prepared, we're going to give you the important details about the event and what you can expect. This is your guide to the Italian Festival of Ocean Township.
Event Details for the Italian Festival of Ocean Township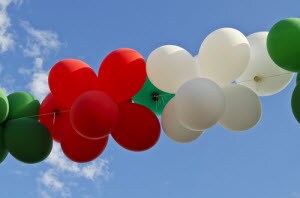 This fun filled event, hosted by the Italian American Association of the Township of Ocean, starts on Wednesday, August 10th, and will go until Sunday, August 14th. The festival opens daily at 5 PM and ends at 11 PM. This five day festival will be held at Joe Palaia Park, located at 200 Whalepond Road in Oakhurst, NJ. The Italian Festival of Ocean Township is free to the public, but tickets must be purchased for rides. Family Ticket Ride Packages are available every night of the festival for a discounted price.
What to Expect with the Italian Festival
This festival will be fun for all ages and it's a great way to celebrate Italian heritage and culture. Wear your red, white and green and show off your Italian pride.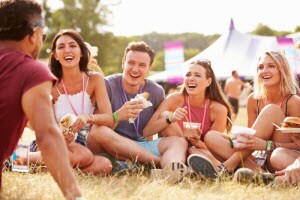 This festival offers an amazing array of events and entertainment that will surely keep all in attendance happy.You and your family can hop several rides, like the Ferris wheel, the carousel and the tea cups, among many others. All are welcomed to enjoy the carnival festivities like the several games and competitions that will be available. You can even try your luck with the 50/50 raffle. Live music will provide the entertainment while you make your way from rides to attractions and, most importantly, to food.
There will be several food vendors in attendance. You can indulge in some classics like funnel cakes and cotton candy, or show off your Italian pride with some sausage and peppers. There will be plenty of classic Italian dishes available for this event so you can celebrate your heritage. However, you may want to save some room for the hot dog eating contest.
All who attend on Friday, August 12th, will enjoy the fireworks display. The fireworks will kick off at 9 PM. Bring a blanket so you and your loved ones can sit and watch the colorful explosions in the sky.
This festival will also honor John Addeo, Jr. The Italian American Association of the Township of Ocean has named John as 2016's Man of the Year. The IAATO is also offering scholarships to local students. To be considered, students must fill out the scholarship application and send it in an email to johnnapolitani@aol.com.
This event is sure to be a great time with fun activities, tasty food and togetherness. Wear your colors and come out to celebrate Italian culture at the Italian Festival at Ocean Township in Oakhurst.