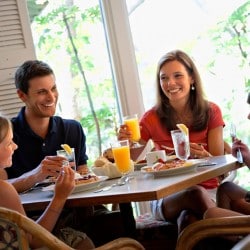 It's not quite breakfast, but it's not quite lunch either. But getting the family together for a satisfying brunch can be a great way to kick off the weekend.
Since there's certainly no shortage of options when it comes to restaurants and diners in our area, we decided to compile a brief list of some of the best places for brunch in Freehold, NJ.
Try a new place every weekend or start a new family tradition. Either way, these classic brunch hotspots are a great opportunity to spend time with the people you love and enjoy a fresh-cooked meal.
All Seasons Diner II
4135 US 9
The All Seasons Diner II provides a wonderful ambiance and an expansive menu for your next brunch outing. Whether you're in the mood for an omelet, a breakfast wrap, some waffles, or some other breakfast delight, there's something for everyone at this family-friendly diner.
The American Hotel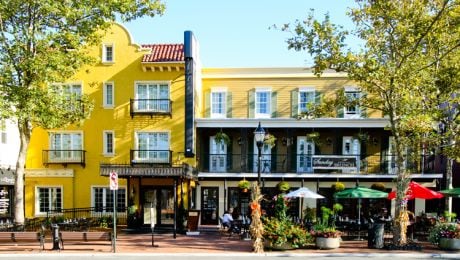 18 East Main Street
Inside this landmark hotel, the bistro-style restaurant Market Place Grill hosts one of the nicest Sunday brunches in the area.
Every week, you and your friends or family can enjoy a buffet of seasonal fruits and berries, artisan cheeses, homemade pastries and breads as well as a satisfying omelet or your choice of savory meat from the carving station. Plus you can quench your thirst with an assortment of juices or fresh coffee, which are included in the brunch, or upgrade with a mimosa or a bloody Mary.
Sorrento's Subs
690 Park Avenue, Route 33
Despite their name, Sorrento's Subs is also known for serving up a fantastic breakfast menu. While Sorrento's may not have the largest selection of breakfast treats in the area, you'll still find all of the staple dishes, such as eggs, home fries, pancakes, omelets, and breakfast meats.
If you fancy the occasional breakfast sandwich, you have to try the pork roll, egg, and cheese on a Kaiser roll.
Sweet Lew's Hometown Cafe
6 East Main Street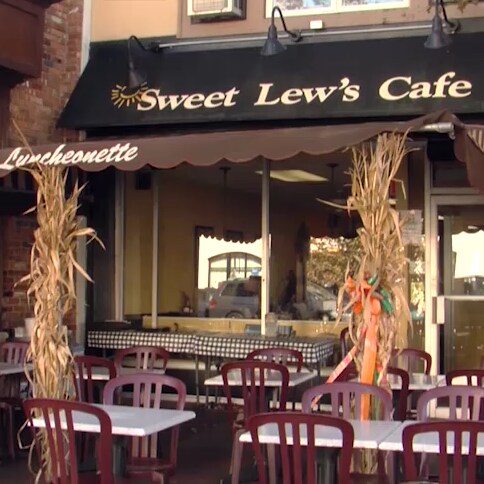 Just a few blocks from The American Hotel is another great brunch spot, Sweet Lew's Hometown Cafe. Known for their incredible omelets and genuine hometown atmosphere, this cafe has a tendency to get busy on Sunday mornings, although guests say it's absolutely worth the wait.
If you can, try to secure a table in the beautiful outdoor seating area. Also, Sweet Lew's is a cash-only establishment, so make sure to stop by the ATM before you get there.
Eli's Hot Bagels
4345 US Highway 9 North
Speaking of breakfast sandwiches, Eli's Hot Bagels in Freehold has a reputation for serving up some of the best bagels and bagel sandwiches in the area.
Opening at 6 am on Saturdays and Sundays, Eli's Hot Bagels also serves a selection of classic omelets, pastries, and salads, although you should definitely try one of their 14 bagel flavors when you go.
Of course these are only a handful of the best places for bunch in Freehold, NJ, so if there's a great spot that we missed, let us know in the comments.