At Freehold Dodge, we know that drivers in Monroe Township, Farmingdale, and Asbury Park know that their tires are what keeps their car moving. But, do you know about rotating those tires and the importance of regular tire rotation service?
We've put together this mini educational article about what tire rotation is, why you should do it, and how often it's necessary to maximize the lifespan of your tires.
Why Do I Need a Tire Rotation?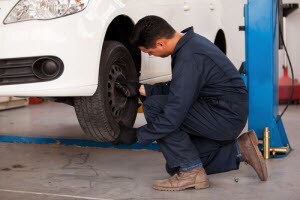 Over time, bumps and potholes on the road wear down the tread on your tires. And because, as you know, you have four tires, each one isn't going to wear down evenly. Getting a tire rotation solves this issue.
When you get a tire rotation, your auto technician takes off the front two tires, and switches them on opposite sides with the back tires. For example, the front left tire would switch with the back right tire, and so on.
How Often Should I Get My Tires Rotated?
Ideally, you should have your tires rotated about every 3,000 to 8,000 miles. Or, to make it simple, every time you get an oil change! That way, you won't have to make an additional trip to your auto technician, and you know your tires are being rotated on a consistent basis.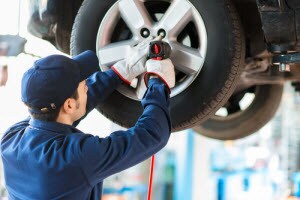 Rotating your tires consistently ensures they're being used to the very last tread, all the while keeping you and your family safer and your drives smoother.
Tire Rotation Freehold NJ
Our team at Freehold Dodge knows just how important it is to keep up with rotating your tires. Not only that, but our auto technicians don't just specialize in Dodge vehicles; we service makes and models of all kinds.
Now that you know the benefits of a consistent tire rotation, feel free to check out our services! Contact our service department today to see how you can schedule a tire rotation with us. You can easily schedule online, or feel free to call us, and an auto technician will be happy to answer any questions or concerns you might have.