When your business takes off, things tend to start moving quickly. The client base grows and so does your employee pool. Before you know it, your reach expands from the Monroe Township, Asbury Park, Freehold, and Farmingdale areas to far beyond.
When that happens, it may be time to invest in a reliable commercial vehicle. Need to know more about what these cars have to offer? Then, check out this article by the Freehold Dodge team.
The Commercial Vehicle Can Help Your Business Grow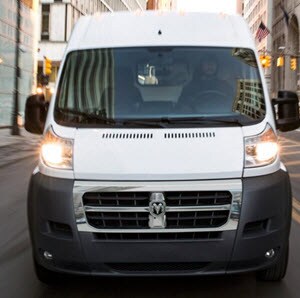 If you're wondering what exactly a commercial vehicle is, the answer is pretty simple: it's a vehicle registered to a company for business purposes. In some cases, this may be transporting passengers. In others, it may be moving goods or cargo.
There's plenty of ways in which a commercial vehicle can help your vehicle grow. For one thing, as your range of services and clients grows, you'll always have transportation that you can count on. This will be vital, depending on the size of your service area.
However, a commercial vehicle may also come with a special warranty. That way, you can save a little extra money on the required maintenance and repairs, such as oil changes.
A Wide Selection of Commercial Vehicles near You
What kind of commercial vehicle would best suit your business? Might it be a truck, a van, or a chassis vehicle? No matter what it is, you'll find it all in our generous inventory of commercial vehicles.
While this is something of a niche inventory, we make sure that there is always an abundance of options. After all, your business may have the need for more than just one or two vehicles. If you need an entire fleet for your growing company, you can count on us.
Want to get better acquainted with our inventory? You can browse online today. Search by models to view the different cargo and powertrain options available for your business.
Commercial Vehicles: Maintenance is Key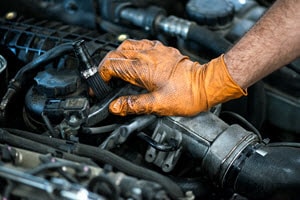 From the rigors of daily driving to the rugged work you may be doing with your commercial vehicle, it's bound to incur some wear and tear. Perhaps, it may do so quicker than a normal vehicle might.
To keep your commercial vehicle from breaking down, you're going to need to get in touch with our service team. They'll perform all the routine maintenance and repairs necessary to keep your vehicle in great shape.
You can schedule a service appointment with us online or over the phone. Do so at the first sign of trouble to stop any further issues.
Have Any More Questions?
Browsing the Freehold Dodge inventory online is a great way to find a new commercial vehicle. However, it may leave Monroe Township, Asbury Park, Freehold, and Farmingdale drivers with a few questions. Contact our team today to learn more.