Failing to winterize your car could have serious consequences. Its engine, transmission, and battery are especially sensitive during the cold weather conditions of Freehold, Farmingdale, and Monroe Township. So before the next polar vortex hits, take a look at our list of ways that our Freehold service center can prepare your car for winter.
1. Check Your Battery Charge
A car battery is extremely sensitive in the winter. In fact, it can lose up to 35% of its charge at freezing temperatures and up to 60% at 0 degrees.
There's nothing worse than a dead battery during the winter months. We recommend stopping by your mechanic throughout the winter to make sure that your battery is fully charged and ready to go.
2. Check Your Tire Pressure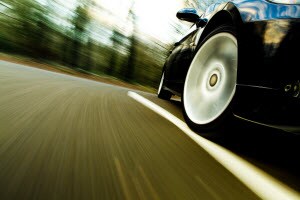 Since tires are sensitive to cold weather, you should check their pressure and tread depth each week. Special tires with extra traction are a sound investment if you live in an area prone to icy roadways. 
3. Tune Your Engine
Stop by your mechanic to catch any internal problems with your engine. Cold weather exacerbates any existing problems with your engine, but maintenance can keep your car running properly all winter.
4. Checking Defrosters, Heaters, and Wipers
In general, wiper blades should be replaced every six months. You can buy specialized winter wipers before the winter cold comes. We also recommend checking your defroster and heater to make sure that they work properly.
5. Flush or Add Antifreeze to Coolant System
Most manufacturers recommend adding, changing, or flushing your antifreeze every two years. Nevertheless, we advise you to check your antifreeze levels before the first cold snap hits.
6. Check Oil Levels
Your car's engine is sensitive to cold weather, so it's important to maintain your oil levels and change your oil filter. Make sure that you change both at your manufacturer's recommended intervals. Use a thinner oil if you live in an area with below freezing temperatures. This puts less stress on your engine and prevents any internal malfunctions.
7. Make Sure Your Brakes Are Strong
 Your car's brakes are an essential safety feature, especially when roads are slick. Strong, secure brakes maintain control on icy roads and can prevent the vehicle from skidding.
8. Check Your Exhaust System
Carbon monoxide leaks are dangerous to begin with, but they're especially threatening during the winter when people drive with the windows rolled up. Make sure that your exhaust system is free of carbon monoxide leaks before it gets cold.
9. Check Your Lights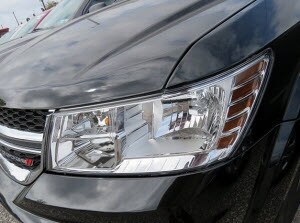 Your interior and exterior lights increase visibility during rain, sleet, and snowstorms. Make sure that they work properly.
Get Your Car Ready For Winter
Winterizing your car before winter hits Freehold, Farmingdale, or Monroe Township will reap major long-term benefits and can even increase the lifespan of your car. These easy steps can keep your car running smoothly and efficiently throughout the winter's cold and snowy weather.