For people in the Freehold, Farmingdale and Monroe Township area who love lobsters and festivals, we have some great news: the Bradley Beach LobsterFest is on its way! This 2-day event is sure to bring a large crowd but, to better prepare you for this festival, we're going to give you the important details so you can get ready to attend the Bradley Beach LobsterFest.
Event Details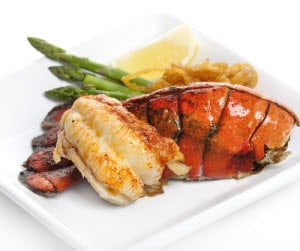 This event will take place on Saturday, June 25th and Sunday, June 26that 500 Ocean Avenue in Bradley Beach, NJ. The festival begins at 11 a.m. both days, but it ends at 8 p.m. on Saturday and 6 p.m. on Friday. This event is free to attend, but food, drink and crafts will cost money. So don't worry, there will be plenty of ATM machines strewn about the festival.
LobsterFest: What to Expect?
This event will have a little something for everybody. To start, there will be plenty of lobsters for you to enjoy, as well as lobster related foods like lobster rolls and lobster mac and cheese. This free event will feature a wide variety of entertainment and goods that you and your family can explore.
Live Music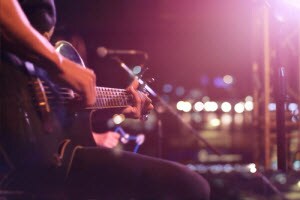 This event will feature 6 live bands that will provide you with audio entertainment as you work your way through the festival's many attractions. DJ FunSize will emcee the event and also spin music. He'll also take requests.
For live music, each band will play a 2-hour set for your enjoyment. On Saturday, The Neighbors will start at 12 p.m., Bobby Mahoney & the Seventh Son go on at 3 p.m. and Random Test will close the event at 8 p.m. On Sunday, the lineup is still being worked out, but the Pat Roddy Band will close out the festival at 4 p.m.
Food & Craft Vendors
Other than lobster, this event will feature a wide variety of food provided by local vendors. Sample some of the unique taste of Bradley Beach while you're working your way from booth to booth. This event will also feature over 150 craft and specialty vendors who will sell their wares.
You can find a various assortment of handmade trinkets, apparel and art pieces that you can purchase.The Bradley Beach Lobster fest will also feature a huge beer and wine garden. After eating some lobster and local food, you can wash it down with some craft beer or some local wine.
For the Kids
Kids may not have acquired the taste for lobster yet, but that's okay. There's plenty for the little ones to do at the Bradley Beach LobsterFest. This event will feature a variety of activities like water slides, carnival rides, face painting and arts and crafts. They'll enjoy the festival as much as you will.
The Bradley Beach LobsterFest is sure to be a great time for everybody in the Freehold, Farmingdale and Monroe Township area. Have fun, be safe and bring your bib!