At Freehold Dodge, we understand how important it is to have access to reliable automotive information. That's why we provide you with a library of automotive articles ranging from reviews to vehicle comparisons, including this review of the 2015 Dodge Journey's safety features.
While reviewing information about the new 2015 Dodge Journey, we found that it's loaded with advanced safety features such as a sophisticated braking system and Electronic Stability Control. We'll go over such details so you can discover how the Journey keeps you and your cargo safe.
Passenger Protection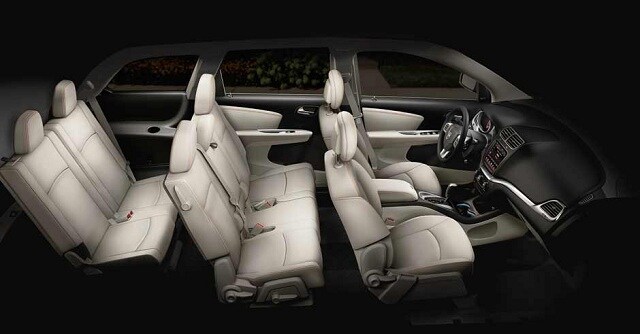 The 2015 Dodge Journey starts its protection plan with seven advanced airbags. This system includes multi-stage driver and front passenger airbags, supplemental side curtain airbags, front seat-mounted side airbags, and a driver's knee airbag.
There are also active front seat head restraints that are capable of moving during a rear-end collision. This movement decreases the space between the headrest and head to help reduce the risk of injuries.
The dual-phase steel in the framework of the Dodge Journey can handle greater loads as well as manage the energy experienced during an impact. Along with the powerful frame design, specially crafted front and rear crumple zones help absorb the energy produces from an impat and disperse it away from passengers.
Back Up Safely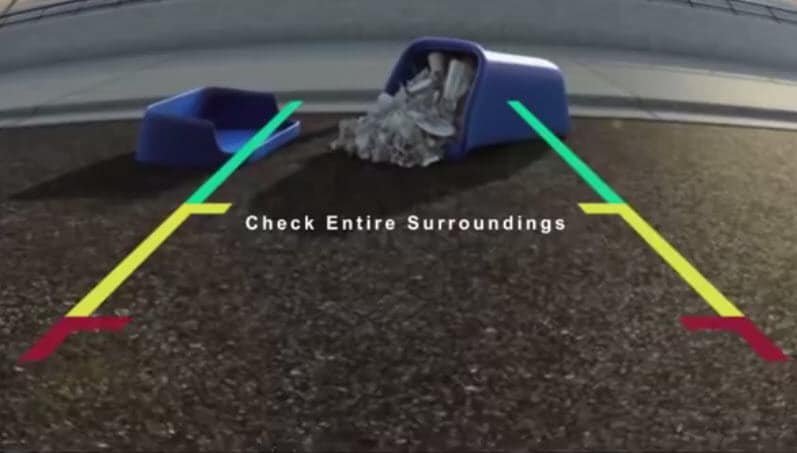 To help drivers back up and park safely, the Dodge Journey features two intelligent technologies. The ParkView rear backup camera gives drivers a clear view of what's behind them when backing up. The ParkSense Rear Park Assist System also helps with backing up by detecting any movement from behind the rear bumper. It does this by using ultrasonic sensors located at the back of the van, and they'll warn you if something is in the way so you can avoid a collision.
Advanced Braking System
The braking system in the 2015 Dodge Journey has been completely updated to include the latest in safety technology. The standard four-wheel disc anti-lock brakes monitor wheel speed and can apply individual braking for superior control. Electronic Brake Force Distribution also helps to regulate braking pressure, which is integral to optimize stopping distances in a variety of driving conditions.
Brake Assist in the new Dodge Journey can sense a panic stop by measuring the speed at which the brake is pressed. It can then boost power to bring the vehicle to a stop faster. 
Electronic Stability Control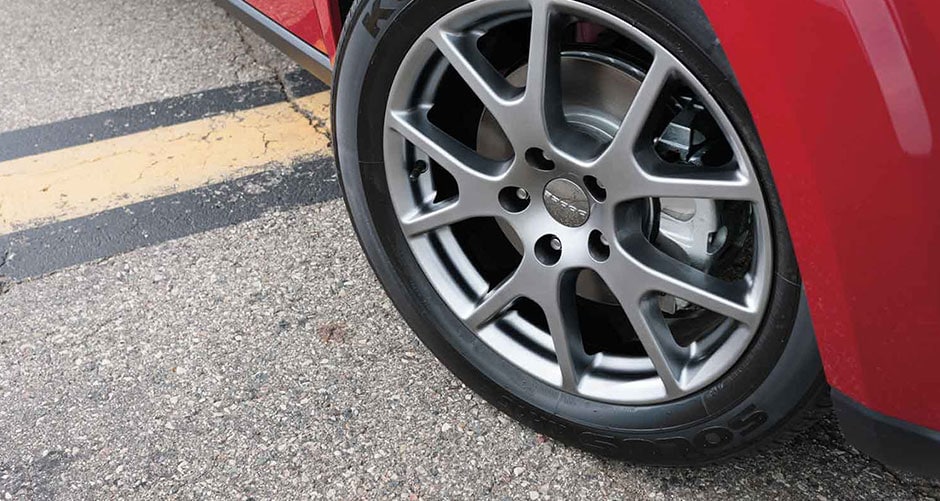 This system consists of two major components: the anti-lock brake system that we talked about earlier and Electronic Roll Mitigation. Stability Control along with Electronic Roll Mitigation monitors steering and speed. By applying individual brakes and reducing engine power, these systems work together to reduce the likelihood of a rollover.
If you'd like more information about the new 2015 Dodge Journey's safety features, call or visit us at Freehold Dodge. We proudly provide quality automotive services to the New Jersey communities of Freehold, Monroe Township, and Farmingdale.