Buying a new pickup means taking a few things into consideration: engine sizes, seating options, bed lengths, and one of the most important aspects, towing capacities. If you're looking at the Ram 1500 to help you pull some things around, you're in luck.
Our team at Freehold Dodge has all the details when it comes to the Ram 1500 towing capacity. For drivers in Monroe Township, Farmingdale, Freehold, and Asbury Park, we'll give you the inside scoop so you'll find the right model for all of your towing needs. Contact us if you have questions while reading.
Ram 1500 Towing: Where Size Does Matter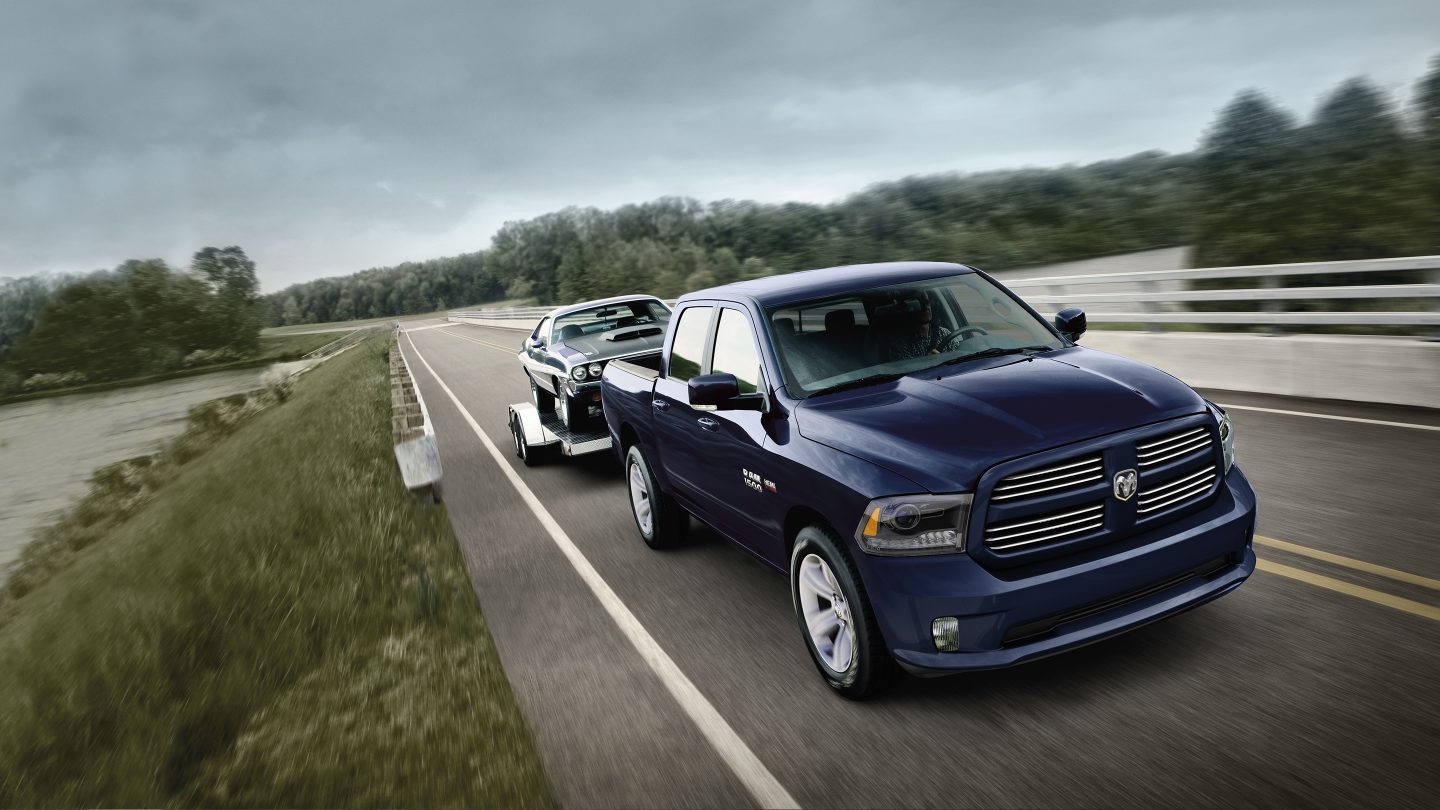 When you're looking for different towing options in the Ram 1500, you may want to start with what engine size you're looking for; or, you could start with what towing capacity you need and go from there.No matter what, the bigger the engine, the bigger the towing capacity-and vice versa. We've broken it down for you by engine size and model.
3.6L V6
Tradesman: Towing capacity of 4,830 pounds with a max payload of 1,900 pounds
Big Horn and Lone Star: Both have a max towing capacity of 4,810 pounds and max payload of 1,880 pounds
3.0L EcoDiesel
Tradesman: Maximum towing capacity of 8,290 pounds and maximum payload of 1,510 pounds
Big Horn and Lone Star: Both models have a towing capacity of 8,280 pounds and a maximum payload of 1,510 pounds
5.7L V8
Tradesman: Towing capacity of 8,540 pounds with a maximum payload of 1,720 pounds
Big Horn and Lone Star: Towing capacities of 8,510 pounds with maximum payloads of 1,690 pounds
No matter which engine size you choose, you're looking at all decent options when it comes to towing and maximum payload. Now, let's check out some of the available features to make towing that much easier in your Ram 1500.
Towing Technology in the Ram 1500
Investing in a pickup truck nowadays means investing in a work assistant to put it simply. With all the advanced towing technology options available in pickups, it's easier than ever to hitch up your boat or trailer or whatever you need to carry with you to your next job site or vacation.
Hill Start Assist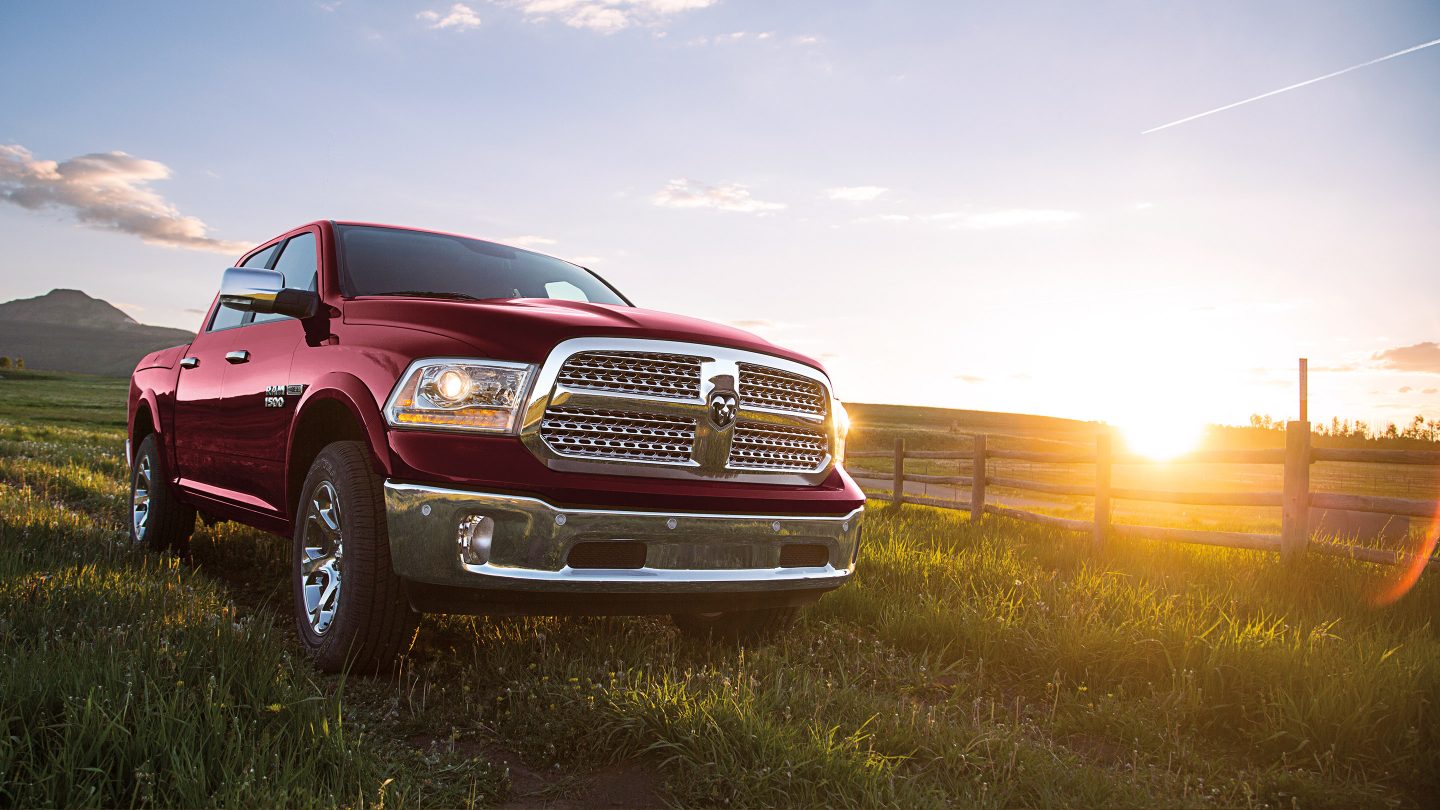 If you're worried about having to travel uphill while pulling something along to your next destination, no need to stress with the Ram 1500's Hill Start Assist. This will detect when you're driving uphill and apply brake pressure so you can easily switch to the accelerator without rolling backwards.
Integrated Trailer Hitch
The integrated trailer hitch that comes standard with the Ram 1500 is the secure way to know your cargo is latched on safely.
Trailer Sway Control
Trailer Sway Control detects when your trailer is swaying, and lessens the engine power or applies brakes to individual wheels to reduce swaying movement to keep your trailer intact.
Check Out the Ram 1500 Towing Capacities
If you'd like to learn more about the Ram 1500 towing capacities, stop by Freehold Dodge or set up an appointment with us. We'll get you hooked up-no pun intended-with a test drive, so you can check out the other great features in the Ram 1500.