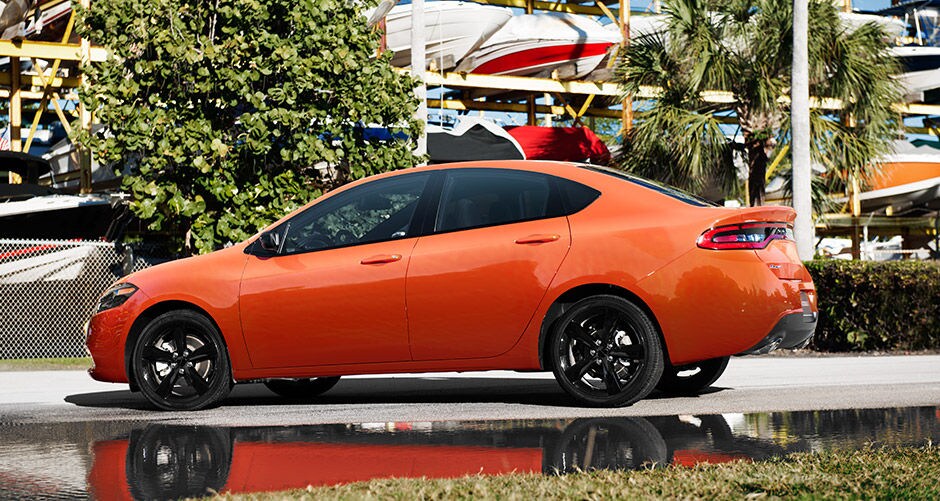 Your Dodge vehicle comes with a set of dashboard lights that relay dozens of messages to the driver. Keeping track these symbols can be difficult, especially since their meanings range in urgency and severity. To make life easier for you, Freehold Dodge's dashboard light guide below breaks down the most important symbols that may appear on your car. If any of these lights pop up while driving through Freehold, Farmingdale or Monroe Township, contact a mechanic for assistance as soon as you can.
2017 Dodge Challenger Dashboard Lights
2017 Dodge Charger Dashboard Lights
2017 Dodge Grand Caravan Dashboard Lights
2017 Dodge Durango Dashboard Lights
Dashboard Warning Lights
Your check engine light could indicate any number of troubles, but it usually appears if there is an emission leak or electrical issue. These problems could be minor and may not lead to any serious problems while driving. However, there could be major mechanical issues like overheating or corrosion build up at work. The mechanics at Freehold Dodge can tell the difference.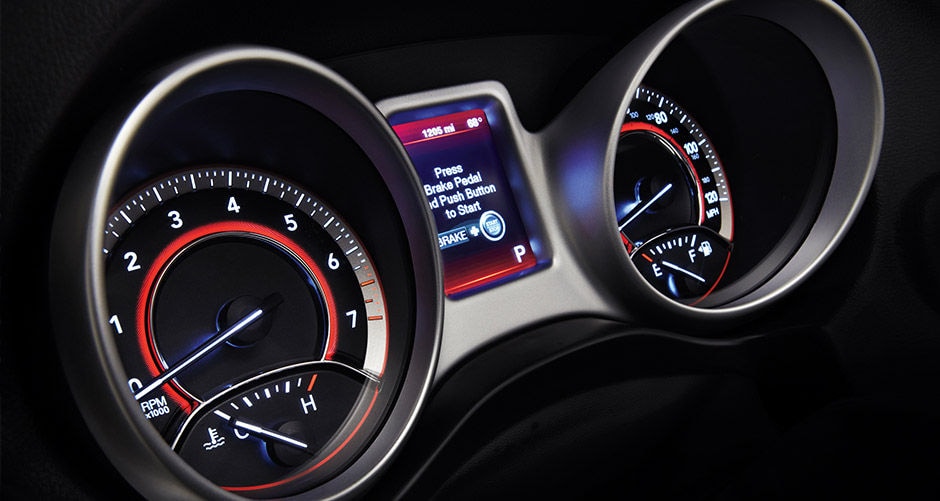 Your Dodge's oil light, which looks like an oil can, pops up when the engine's oil pressure is low. An oil change can take care of the problem unless there's a more serious problem going on beneath your hood. In that case, your car could be too dangerous to operate without getting the right repairs. If you're driving when this light appears, pull over and call roadside assistance immediately. You shouldn't drive until this problem is corrected.
When a battery symbol appears on your dashboard, your charging system could be experiencing a problem and battery repair may be needed. Driving with this symbol on your dashboard could drain your battery, so turn off all nonessential car components.

The airbag dashboard light looks like a passenger strapped into their seat with a circle in their lap, and it appears if there is a problem with your airbag system. Make a servicing appointment at Freehold Dodge if this light appears; otherwise, your airbags may not deploy properly if you are involved in a car accident.
Your brake light could appear for several reasons. First, your parking brake may be engaged while you're on the road. It could also indicate low brake fluid levels or a problem with the hydraulic system. Since brakes are an essential safety feature on any vehicle, you should take your car in for brake services as soon as you can.
Call Freehold Dodge for Help
If one of these warning lights pop up on your dashboard, your car needs some repairs or part replacements. There could be a serious mechanical malfunction, which must be addressed as soon as possible.  Call the Freehold Dodge Service Center at (888) 461-9296 for assistance as soon as you can. Otherwise, drive directly to our garage, conveniently located at 299 South Street in Freehold, NJ, near communities in Farmingdale and Monroe Township.