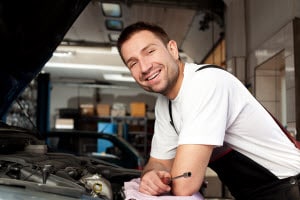 Countless gleeful moments will take place in your new Dodge vehicle, like when your foot hits the pedal, you sing along to the Uconnect entertainment system, and you experience increased awareness of your on-road travels.
Your first year of driving your new Dodge has plenty of excitement in store. But just how soon do you need to start scheduling service appointments for your Dart, Durango, Challenger, or Grand Caravan?
Over the years, the expert service team at Freehold Dodge has seen how big a difference those first service visits can make for extending the life of your vehicle. Plan them now with our list of what to expect as far as maintenance during the first year of driving your Dodge.
Initial 1,500 Miles: Dodge Driving Pointers
As you familiarize yourself with your new Dodge vehicle, you'll want to test out its range of travel talents. Parallel park in downtown Freehold, take on Farmingdale and Monroe Township's winding back roads, and check out New Jersey's coastal highways.
By crossing both urban and rural paths, you'll know how your Dodge shifts and handles in different situations. Just be mindful to avoid pushing your Dodge too hard during your first few trips. While sudden braking or excessive acceleration is never recommended for everyday driving, you'll want to be extra careful with your Dodge during this time to set an optimal performance precedent.
Monthly Checks: Tire Pressure and Fluid Levels
A good habit that can help you stay on top of regular car care is a routine monthly check of your Dodge's systems. Some drivers find it helpful to start a maintenance calendar to record tire pressure status and fluid level marks for power steering, brakes, and coolant in order to address any drastic changes. You should be attentive to your vehicle's behavior and take note of any changes you sense while driving.
8,000 Miles or Six Months: First Oil Change and Tire Rotation
At the 8,000-mile mark or after six months of driving your Dodge (whichever comes first), you'll want to schedule your first oil and filter change and tire rotation appointment. Putting these two essential upkeep services together helps to save time and ensures that you get both done.
For routine maintenance, multiple services are welcomed at most repair shops and are sometimes featured in two-for-one deals or discounts. Mark your maintenance calendar for oil changes and tire rotations at six-month intervals after this first set.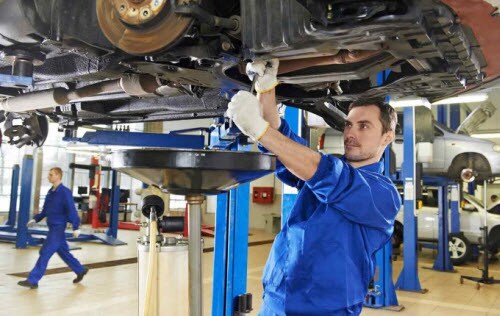 16,000 Miles or 12 Months: Full Inspection
After driving your Dodge for one year or 16,000 miles, we recommend bringing in your vehicle for a full inspection. While many states have yearly mandated safety inspections for cars and trucks, New Jersey only relies on an emissions check every other year. Regardless of this, it's a good idea to have your new ride inspection at the one-year mark to be sure everything's in good working condition. At this time, you'll also be due for your second oil change and tire rotation set.
If your Dodge shows signs of a developing problem or you have questions about executing repairs on your own, this is a great time to get the advice of Dodge experts who know your car make and model.
From the day you drive off our dealership lot to year one and beyond, Freehold Dodge is happy to be your complete resource for all things Dodge. For any questions about our maintenance services or to start scheduling your service appointments with our friendly service staff, visit Freehold Dodge's website. We wish you all the best in your first year of adventures in your Dodge vehicle!